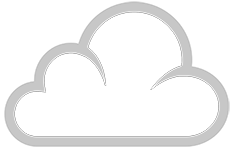 Become a distributor
Help us spread the world while earning money
Become a Distributor
We allow consultants and companies who want to distribute our products and have good communication skills, good technical knowledge, a web site and a registered company to be able to earn money as distributors.
Distributors earn credits which can later be used to get licenses for our products. The price of the license in credits is equal to the price of the license in euro. Licenses purchased with credits can be resold to customers at the retail prices.
What makes our program special
Recurring revenue – When a new customer starts using our products and they are happy with it, they would continue purchasing subscriptions and no matter where they get their licenses from you will get your share as a distributor once you sell them one license purchased using your distributor account email from our web site.
Immediate licenses delivery – Since our licenses are distributed as codes they are automatically sent to you once the payment is cleared. Licenses created with credits are stored in your distributor account and you can install them to your customers remotely from your account in incocloud.com. For license purchases we partner with Avangate which allows us to accept more than 40 currency types and all major payment methods and credit cards.
Promotions work for you – Every time we make a promotion you get a chance to purchase licenses on a lower price, but the credits you receive are always based on the original price, so you and your clients never lose.
Keeps everybody honest – Every sale is tracked in our system which makes impossible and meaningless for distributors to steal clients. Distributors cannot go around and avoid their higher level distributors. The client – distributor and distributor – distributor connections are permanent with only exceptions when we receive negative feedback from clients, a client wishes another distributor to support them or when a distributor drops from our program.
Easy to grow a network – When a client of yours becomes a distributor and you reach a Gold or higher distribution level you start getting revenue from every sale your distributor makes. Your distributor does not need to call you to order licenses from you because he can purchase them directly and you can be sure that you will always get your share from the sale.
Program Periods
The distributor programs are automatically assigned to each approved distributor depending on the requirements fulfilled each quarter. A quarter is a 3-month period of the year. The four quarters are:
Q1 January 1-st – March 31-st
Q2 April 1-st – June 30-th
Q3 July 1-st – September 30-th
Q4 October 1-st – December 31-st

Programs
Registered Distributor
Bronze Distributor
Silver Distributor
Gold Distributor
Platinum Distributor
Diamond Distributor
How to start?
You can start by fulfilling the requirements for a Registered Distributor. After you are approved, you can start reselling licenses which will earn you credits. You have to complete the requirements for a Bronze Distributor within the current quarter, which will move you to the Bronze Distributor program. Each new quarter your program will be recalculated depending on the results achieved during the previous quarter.